2) Bob's First Try
Hi Albert,
I am 70 years old and never cooked anything in my life except make toast and coffee in the morning. My wife says I burn water. We used to buy a pie every Friday from a fellow here in Yonkers. He retired and we can't find a good pie like he used to make. So I decided to make my own. I watched you videos and others. So I figured I give it a try.

The oven we have has a fan and a heating element on the top. Is that a problem? A regular pizza ovens heat comes from the bottom.

I made the dough the day before and for my first sauce I bought a jar of pizza sauce.

I let the dough rise twice. I stretched the dough out to make about a 14" pie. I put the dough on a pizza screen. Then I put the pizza sauce on and put grated mozzarella cheese on top.

Preheated the oven to 425° and put the screen with the pie in about half way up.

The cheese and sauce started bubbling before the crust got brown.

It wasn't too bad...

The next time I'll try a pizza stone and preheat to about 450-475°. I'll put the stone a little lower. I like a crisp crust. Hopfully I'll get better at making pizza.

My oven probably will burn the cheese before the crust get brown. Will the stone help cook the pie more evenly?

I'll let you know how the next one come out...☺...Thanks again...
Bob

PS: which is better in my oven a screen or stone?
My response:
Bob, first of all congratulations on making your first pizza.
Your oven may be the issue. If your oven is a convection oven, you will have a hard time making pizza.
I have used commercial ovens and convection ovens before. I found it difficult to make a decent pizza with a convection oven. The fan was a huge problem. So you may need to use a different oven.
But give it a try... I will post your question at the forum to see if there are any opinions on this.
Here is the link:
Pizza Forum Readers, please feel free to comment, thanks). Comment, here.
My advice is: you( need to make your oven, hot, hot, HOT! Your oven needs to be a minimum of 500+ F. (260+ C.) That's minimum. It's better if you can get your oven to 550 F or 600 F or more!
The hotter the better. You want your pizza to go into an extremely hot oven!
Also remember to give your oven time to heat up. I pre-heat my oven for at least 1 hour.
For more information about how hot you should make your oven, listen to the Jon F. interview, here:
http://legendsofpizza.com/blog/jon-f-noted-pizzaiolo-tells-his-secrets Jon F. gives some incredible pizza advice at the end of the interview.
Stone or screen? I use a pizza stone, but a screen will give you great results. If you need a pizza stone, you can get one here:
3) The Best Pizza in San Francisco
Tony Gemignani knows about pizza. He makes pizza and he teaches others how to create pizza. I call Tony, the Ambassador of Pizza. He travels the world giving pizza demos. Let's face it, pizza just oozes out of this guy. He recently opened a new pizzeria / pizza school in San Francisco. And he makes the best pizza in San Francisco. From all of the reports I've seen, it is surpassing all expectations. According to their website:
"A small pizzeria in Naples, Italy is the inspiration behind Tony Gemignani's story for Tony's Pizza Napoletana.

A fulfillment in his ever growing passion for pizza drew him to self content when he first tried an authentic Neapolitan pizza. Since then he was determined to learn this art of pizza making and one day open a restaurant like no other.

Growing up, Tony worked by his mother's side, learning valuable skills he would later implement in operating a successful restaurant. Tony learned the creativity involved in preparing hand crafted dishes, only to include the finest ingredients straight from the heart of Italy."
My friend Rick recently visited Tony. Here are some pics:
| | | |
| --- | --- | --- |
| Rick and Tony | Tony making a Margherita Pizza | This pie's for you Albert! |
I can't wait to get to San Francisco to discover this amazing pizza, myself. You can find Tony at:
1570 Stockton St
San Francisco, CA 94133
(415) 835-9888
pizza all over San Francisco,
Albert Grande, The Pizza Promoter, The Pizza Promoter
The Pizza Promoter
| | | |
| --- | --- | --- |
| | | You can discover Tony's secrets in his book with Diane Morgan: |
4) Does Pizza Therapy Deliver?
Jaime asks:
I was told I could order a pizza and you might send it shrink wrapped to California... is that right? If yes, I'd like a large Classic Pizza Margherita.
Jamie.

My response:

Hi Jaime.

At this time Pizza Therapy does not deliver to California.

Could you please share with me where you got this information.

Please tell me who told you that Pizza Therapy would send you a shrink wrapped pizza.

The Pizza Promoter needs to find the answer.

I would greatly appreciate you helping me on this.

Thanks so much for your support.

Sincerely,

Albert Grande,
The Pizza Promoter
http://pizzatherapy.com
P.S. And I never heard from Jaime, again. You know, maybe we could have worked out something....
---
Become A Fan of Pizza Therapy on FaceBook
---
That's all the "Pizza News!", for now...

"Pizza on Earth,
Good Will to All"
Sincerely,
Albert Grande, The Pizza Promoter, The Pizza Promoter
Email: webmaster@pizzatherapy.com
Back Issues of Pizza News can be accessed at:
The Pizza News Archives
For additional pizza business resources, please visit our
Pizza Business Page!
My newest websites: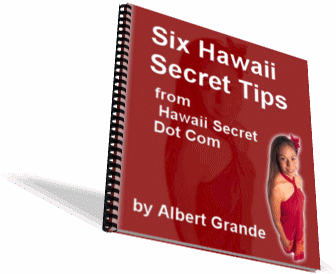 Get Valuable Hawaii Secrets:
Subscribe to Hawaii Secrets.
Click HERE
http://hawaiisecret.info
(A Hawaii Vacation Site, please go there and comment!)
http://bimwah.net
(The Weird, the Unusual, The Strange...)
http://bimwah.net

Hawaii Secret Dot Com
LawofReciprocity.info
My latest blog: albertgrande.com
Subscribe to my newsletter
Pizza News for free
and I'll will send you a copy of my
famous pizza dough recipe!
Your name and address will never ever be shared with anyone,
or sold, for any price! Ever.