Albert Grande, The Pizza Promoter's
Pizza News
January Part 2
2009
(Volume X No. 1a)
(ISSN: 1533-3795)

Pizza on Earth,
Good Will to All!
pizzatherapy.com is proud to be sponsored by Fleischmann's Yeast.
When we make pizza, we only use Fleischmann's Yeast.
Visit their great web site through the banner on our site, and tell
them pizzatherapy.com sent you!
For your ease of reading,
All Links Will Open in a New Window
1. What's New: Blog Updates Anthony Bourdain in Venice
2
. When the Moon Hits Your Eye Dept.
3. Does Size Matter?
4. World's Largest Mozzarella Factory

5. As Long As We Are on the Subject...
Mozzarella di Buffala: The King of Mozzarella!
1. What's New:
Blog Updates
:
I am have written a number of updates for the Pizza Blog including:
A video of Anthony Bourdain having seafood risotto in Venice. Anthony Bourdain is my hero.

He travels around the world, eating the best food each country has to offer.

He then comments on all he has eaten. In this episode he goes to Venice...
Check out the rest of the updates at The Pizza Therapy Pizza Blog. You can also discover more pizza stories....
Check out all of the updates at The Pizza Therapy Pizza Blog


A Pepperoni Pizza:
Featured in the "The Pizza Therapy Pizza Book"
2. When the Moon Hits Your Eye Dept.
OK, I admit it I have become a Dean Martin fan. His real name was: Dino Paul Crocetti. And he grew up in Steubenville, Ohio. A very interesting character, that Dean Martin.
I started to listen to this the other day and discovered...I really liked it.
I was even humming along to some of the lyrics while I was making pizza....
I love this song. It's the unofficial theme song of Pizza Lovers everywhere.
Hey it's the official song of Lover's everywhere: That's Amore!
You can find more about Dean Martin right here.
Here is Dean Martin's Official Website
| | |
| --- | --- |
| Here is more of Dean's music here: | Read the true story by pal, Jerry Lewis... |
3. Does size Matter?
Pizza: Does size Matter?
Michael writes
HI there Thanks for the tips you have given me so far about how to make pizza. What about sizing? Say I want to make a small pizza for example a small is a 10 in. right, a medium is a 12 I believe, and a large one I believe is a 14 inches. How can I know what amount of flour to use for each specific size? Can you tell me guys. I would really appreciate it. Thanks.
Our response:
Great question Mike.
Make the dough recipe as usual and build the size of pizza you want.
If anything is left over: make an odd sized pizza!
To accurately determine the amount of flour you need, you have to use a scale.
The only accurate way to determine amounts is to weigh all of your ingredients. (That is what professional cooks do!)
Now if you are asking about the size of the pie because you want to go into the pizza business, you really need to check out this page:
The Pizza Business from Pizza Therapy

You can also sign up to get my special Report;
So You want to get in the Pizza Business...
4. World's Largest Mozzarella Factory:
From the Pizza News Archives:

World's Largest Mozzarella Cheese Factory: Leprino Foods!
Jim Dudlicek had written to us a while back explaining his frustration that whenever anyone mentions Chicago Pizza, they only talk about deep dish. Jim wanted to go on record stating Chicago makes some very fine thin crust Neapolitan pizza as well! Jim writes:
Sorry I forgot to touch base with Pizza News after my micro-rant some time ago that Chicago's great thin-crust offerings always seem to be ignored infavor of deep dish in debates of the Windy City vs. the Big Apple. One needs only stop in at the nearest Chicago-area Rosati's to know I'm right that Chicago has some of the best thin-crust pizza around.

Meanwhile, I recently had the privilege of visiting the world's largest mozzarella cheese factory, operated by Leprino Foods. (http://www.leprinofoods.com/) Leprino started a halfcentury ago making mozz by hand in the back of the family grocery store in Denver's Sunnyside neighborhood and has since grown to be one of the cheese industry's largest and most innovative players. A highlight of my visit was being surrounded by pizzas in the company's test kitchens, where I witnessed oven-fresh cheese pizzas being tested for proper stretch and blistering. You can read more about Leprino by visiting www.dairyfield.com .

My best,
Jim Dudlicek
Editor
Dairy Field
Update. Jim writes:
Just saw my blurb from the archives in your latest newsletter. Much had changed since then.
Dairy Field and 14 other affiliated food and beverage trade magazines were acquired by the parent company of former competitor Dairy Foods.
The two magazines have since merged, and the link you posted now takes you to the Dairy Foods Web site.
To find my Leprino articles, just click on the following links:
"The Big Cheese,"
"All the Right Ingredients" and
"Lots and Lots of Mozz" to read about the company and its mozz plant in Lemoore, CA.
Change is afoot there as well; the plant is undergoing an expansion that I'm told will double its current output. I hope to visit there again in the not too distant future.
Thanks,
Jim
James Dudlicek
Editor
Dairy Field Reports
155 Pfingsten Road, Suite 205
Deerfield, IL 60015
5. As Long As We Are on the Subject...
Mozzarella di Buffala: The King of Mozzarella!
Most of my pizzas have been made with commercial grade mozzarella. I have gotten good results over the years and have no real complaints. This type of mozzarella is made of cow's milk and comes in blocks or is already shredded.
I used to buy the individual packets in the 8 ounce size. This is probably the worst way to buy mozzarella. I found a great way to save money by buying in bulk at a local food warehouse. I buy a 5 pound bag of mozzarella and divide it up into individual packets that I freeze until I need them. Surprisingly, mozzarella freezes well with no ill effects.
Buffalo Mozzarella (Mozzarella di Buffala) is made from buffalo milk and is very different from commercial mozzarella. Buffalo Mozzarella is shaped into a ball and is packed in a brine mixture rather than wrapped in plastic. Fresh cows milk mozzarella is similar to Buffalo Mozzarella and is also packed in brine. The taste of this fresh mozzarella is totally unique. It has a firm elastic texture that springs back to the touch. When using it to cook pizza, Mozzarella di Buffala tends to puddle and ooze over the entire pizza. This is heavenly!
The taste is incredibly fresh and creamy. There really is no comparison between Buffalo Mozzarella and its commercial grade cousin. If you can get Buffalo Mozzarella, or fresh cows milk mozzarella, try it on your next pizza. You will be pleasantly surprised!
Here is a wonderful resource for Buffalo Mozzarella. Read about the history, how it is produced, nutrition, storage, and buying tips:
My absolute favorite Pizza Books of All Time
Watch My Video Book Review at this link: Pizza Books.
(I call these The Holy Trinity of Pizza Books plus One)
Discover: "The Pizza Therapy Pizza Book" by Albert Grande, The Pizza Promoter
That's all the "Pizza News!", for now...

"Pizza on Earth,
Good Will to All"

Sincerely,
Albert Grande, The Pizza Promoter
Email: webmaster@pizzatherapy.com

Back Issues of Pizza News can be accessed at:
The Pizza News Archives
Subscribe to my newsletter
Pizza News for free
and I'll send you a copy of
The Mini Pizza Therapy Pizza Book

You must confirm your subscription.
I absolutely hate SPAM and will never share,
rent, or abuse your information in anyway!
My newest websites: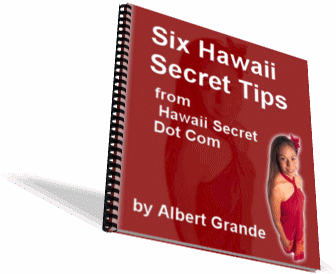 Get Valuable Hawaii Secrets:
Subscribe to Hawaii Secrets.
Click HERE

http://hawaiisecret.info
(A Hawaii Vacation Site, please go there and comment!)
http://bimwah.net
(The Weird, the Unusual, The Strange...)
http://bimwah.net


Hawaii Secret Dot Com
LawofReciprocity.info

My latest blog: albertgrande.com
Pizza Blog
Pizza and Pasta Forum

Home | History | Dough | Making Pizza | Italian Recipes | Tips | More Tips | Pizza News Archives | Pizza Business | Pizza Blog
Pizza Books | Tricks | Learning | Tools |Best Pizza | Pizza Poll | The Store | Free Stuff || pastatherapy.com Legends of Pizza: Volume 1
Cooking Articles, Non-Pizza Recipe Index here Visit the Legends of Pizza Links
© Grande Publishing 2000-2014