3) An Old Hooker (From the Pizza Therapy Archives)
(An Antique Bread maker from I.M. Tailgate)

Our friend I.M. Tailgate writes:

"I would like to throw my two cents worth into the pot regarding the use of a hook in kneading dough. I must again confess to using an antique from time to time. (Why not, I'm something of an antique
myself.)
When I don't feel up to hauling out the food processor, or kneading by hand to make my dough for a good pizza, I use my Grandmother's antique bread maker. It consists of a tin coated pail which somewhat resembles an old fashioned milk pail. (When it was new I believe it was very shiny.) The pail has a casting with a jack screw on it which enables the casting to be clamped to the edge of the kitchen table.
The pail in turn, fits onto the casting and is thus suspended from the edge of the table. A hand crank joins to yet another casting that is designed to interface with the first. Ofcourse, the crank is attached to a dough hook which rotates within the pail to knead the dough.

I use this device exclusively to make home made bread, and on occasion to mix and knead pizza dough. If it was good enough for my grandma, it's good enough
for me.
It is guaranteed to work during a power failure, and since it has but 1 moving part, the crank/hook assembly, it has already lasted several life times.
Grandma's, my father's and I plan on passing it on to one of my sons when I have made my last pizza. Does it work? Hey three generations can't be wrong.

Of course, you already know my theory about using a good bread flour as opposed to a general purpose or cake flour. Any high gluten flour will give the dough sufficient elasticity to stand up to the showmanship of an expert pizza chef like the one I witnessed in Sicily who kept the dough
twirling and airborne before applying the toppings.
Additionally, theflavors were delicate but pronounced to make it one of the best I have ever tasted, any where. The crust was substantial enough to bear the topping without being tough."

My Response:
Thanks for the feedback, I.M. Tailgate.
As usual Pizza Fan: Thank you. I really appreciate your support.
Remember: "100% of the shots you never take, don't go in..." Wayne Gretzky
I'm taking some shots. Wish me well.
You can follow me on Twitter:
That's all the "Pizza News!", for now...
"Pizza on Earth,
Good Will to All"

Sincerely,
Albert Grande, The Pizza Promoter

If you know anyone in Hawaii, (or anywhere) who would be interested in my services, please let them know about me: Albert Grande, The Pizza Promoter, Consulting.
Email: webmaster@pizzatherapy.com

Back Issues of Pizza News can be accessed at:
The Pizza News Archives

For additional pizza business resources, please visit our
Pizza Business Page!

My newest websites: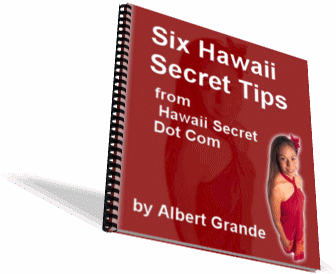 Get Valuable Hawaii Secrets:
Subscribe to Hawaii Secrets.
Click HERE

http://hawaiisecret.info
(A Hawaii Vacation Site, please go there and comment!)
http://bimwah.net
(The Weird, the Unusual, The Strange...)
http://bimwah.net


Hawaii Secret Dot Com
LawofReciprocity.info

My latest blog: albertgrande.com

Subscribe to my newsletter
Pizza News for free
and I'll will send you a copy of my
famous pizza dough recipe!

Your name and address will never ever be shared with anyone,
or sold, for any price! Ever.

© Grande Publishing 2000-2014
- All rights reserved.