pizzatherapy.com is proud to be sponsored by Fleischmann's Yeast.
When we make pizza, we only use Fleischmann's Yeast.
Visit their great web site through the banner on our site, and tell
them pizzatherapy.com sent you!
For your ease of reading,
All Links Will Open in a New Window
1.
T
ony Gemignani Wins Triple Crown
2.
How to Peel Garlic
3. The Dri-Pie: A Product Ahead of It's Time...
4. Italian Food Site: I Need Your Input
1. Tony Gemignani Wins Triple Crown
Our own, Tony Gemignani made pizza history recently, at the International Pizza Makers Challenge - 2 Mari Trofeo Internationale Pizza Per Tutti 2008. He accomplished what no other pizzaiolo has ever done: he won first place in three categories at the International Pizza Competition.

He became the winner of the Triple Crown of Pizza.

Tony who was featured in Legends of Pizza Volume 2, proved once again he is a World Pizza Champion.
I had the honor of taking him to lunch in Honolulu, a couple of years ago. I'm thinking: maybe Tony would enjoy some sushi, or Dim Sum or perhaps Korean food. I was ready to suggest we go grab a Hawaiian Plate lunch.

"What do you want to eat?" I asked.

"Pizza" he replied. "I want to eat pizza".

And that's exactly what we had for lunch. We went to Antonio's New York Style Pizza, in Kahala. And there was not much left over.

Tony recently discussed his win:

"This was one of my biggest wins... My pizzas cooked and tasted perfect.
Read the entire story here:
Tony Gemignani at The Pizza Therapy Pizza Blog
2. How to Peel Garlic
Long regarded as a spice, garlic is also praised for its medicinal properties. The earliest users of garlic were the ancient Egyptians. As a matter of fact, Garlic was found in King Tut's tomb,
Garlic is such a common ingredient in many Italian dishes. However, garlic transcends Italian cuisine. Garlic is a wonderful addition to Japanese, Chinese and Filipino recipes. It is used extensively in the Mid-East as well as French, Mexican and many other regions.
It adds flair and taste. It adds fun and spice. Hey garlic can also be used to repel Vampires. If you go areas of high Vampire populations, don't leave home without it.
Gilroy, California produces a great amount of garlic.
If you time your visit, you can go to the Garlic Festival, there. It is an incredible event.
Here is a very easy method to peel a garlic.
Albert Grande, The Pizza Promoter's Published Content:
Videos, book reviews, and more. All different unique
3. The Dri-Pie: A Product Ahead of It's Time...
This product was featured in a past issue of Pizza News:
Keep Your Pie High and Dry!
Roger writes:
Hello Albert,
Our company, Dexmet Corporation, makes a heat resistant, food
grade plastic mesh box liner called Dri-Pie,
We are selling the product to Pizza makers who mainly deliver
pizzas.

Dri-Pie keeps the pizza crust dry especially during the delivery time.
Dri-Pie keeps the pie from sitting
in its own juices and condensation. We have received good
feedback from the Pizza restaurants who are using Dri-Pie.
Can we send you some samples and do you have any suggestions
for us to reach Pizza restaurant owners. Thanks for your
help. Please see our webpage: www.dripie.com
Thank you Roger. I did get a package of Dri-Pie.
This product is a great one and seems to take care of the "soggy pie syndrome".
I will put the word out to our over 4,500 Pizza News readers. Readers, visit the website and watch the movie. If you operate a pizzeria, you may want to look into this product!
UPDATE:
Dri-Pie seems to have changed their name to Crust Savers:
(Thanks for the info Papa Don..)
4. Italian Food Site: I Need Your Input
Check out my absolute newest website devoted to Italian Food.
It's an interactive website that will allow you to post comments.
I would be honored if you would please give me some feedback on the website.
My Comments:
"Without a doubt there are many different types of incredible Italian cuisine.

Growing up in an Italian-American family (all four of my grand parents came off the boat), I was exposed to a very specific type of cuisine. The Italian food we ate was, peasant food. Very heavy on the spices but not made with exotic ingredients.

As I got older I discovered that there are many different tastes and flavors of Italian food. I now understand there are many types of Italian food, not just the peasant food I grew up with.

The Italians have different types of food depending on the region. I love it all and I am always making new discoveries." Albert Grande, The Pizza Promoter
Here is the link:
Please comment! I would be very grateful.
Also please check out:
Kitchen Remodeling Tips and Tricks
My absolute favorite Pizza Books of All Time
Watch My Video Book Review at this link: Pizza Books.
(I call these The Holy Trinity of Pizza Books plus One)
Discover: "The Pizza Therapy Pizza Book" by Albert Grande, The Pizza Promoter
That's all the "Pizza News!", for now...

Please share Pizza News with all of your

friends and family...

"Pizza on Earth,
Good Will to All"

Sincerely,
Albert Grande, The Pizza Promoter
Email: webmaster@pizzatherapy.com

Back Issues of Pizza News can be accessed at:
The Pizza News Archives
Subscribe to my newsletter
Pizza News for free
and I'll send you a copy of
The Mini Pizza Therapy Pizza Book

You must confirm your subscription.
I absolutely hate SPAM and will never share,
rent, or abuse your information in anyway!
My newest websites: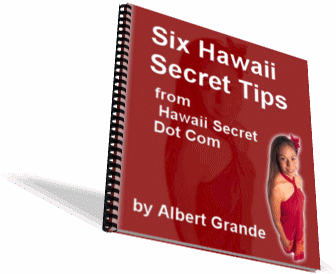 Get Valuable Hawaii Secrets:
Subscribe to Hawaii Secrets.
Click HERE

http://hawaiisecret.info
(A Hawaii Vacation Site, please go there and comment!)
http://bimwah.net
(The Weird, the Unusual, The Strange...)
http://bimwah.net


Hawaii Secret Dot Com
LawofReciprocity.info

My latest blog: albertgrande.com

Subscribe to my newsletter
Pizza News for free
and I'll will send you a copy of my
famous pizza dough recipe!

Your name and address will never ever be shared with anyone,
or sold, for any price! Ever.
© Grande Publishing 2000-2014