3) The Paper Airplane Movie: Thinking Outside of the Pizza Box...
This isn't about pizza, it's about life. But it could be about pizza:
Every once in a while you see something that really strikes a chord.
It could be a book, a picture or even a newspaper article.
The chord is with-in you and it resonates the truth.
For me, what strikes my chord the loudest, is a message that seems to vibrate inside of me long afterwards. I think about it and wonder. It evokes emotion in me and pushes me to the next level.
I must admit, I get into ruts regularly. I tend to look at my issues and business decisions as well as my problems, in one particular way. I call it my "comfort zone". I'm very satisfied to look at things in the same way all of the time..
If we continue to do that, we always will get the same results.
Sometimes I need to be reminded to look at things very differently.
Here is one of those moments.
The following film nudged me a bit to start thinking outside of the box.
Now understand, its called Paper Airplane, but its not about paper or air planes. Its a simple story that is used to have you look at things differently.
And for me, this was a very powerful and very timely message.
Click Below:
Please tell all of your friends
and family about Pizza Therapy:
Subscribe to my newsletter
Pizza News for free
and I'll send you a copy of
The Mini Pizza Therapy Pizza Book
You must confirm your subscription.
I absolutely hate SPAM and will never share,
rent, or abuse your information in anyway!
That's all the "Pizza News!", for now...

"Pizza on Earth,
Good Will to All"

Sincerely,
Albert Grande, The Pizza Promoter
Email: webmaster@pizzatherapy.com

Back Issues of Pizza News can be accessed at:
The Pizza News Archives

For additional pizza business resources, please visit our
Pizza Business Page!

My newest websites: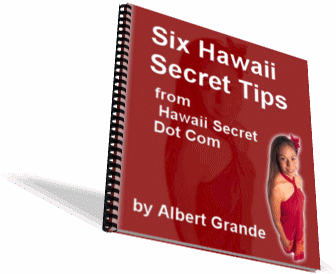 Get Valuable Hawaii Secrets:
Subscribe to Hawaii Secrets.
Click HERE

http://hawaiisecret.info
(A Hawaii Vacation Site, please go there and comment!)
http://bimwah.net
(The Weird, the Unusual, The Strange...)
http://bimwah.net


Hawaii Secret Dot Com
LawofReciprocity.info

My latest blog: albertgrande.com

Subscribe to my newsletter
Pizza News for free
and I'll will send you a copy of my
famous pizza dough recipe!

Your name and address will never ever be shared with anyone,
or sold, for any price! Ever.

© Grande Publishing 2000-2014
- All rights reserved.