Albert Grande, The Pizza Promoter's
Pizza News
May
2008
(Volume lX No. 4)
(ISSN: 1533-3795)

Pizza on Earth,
Good Will to All!
pizzatherapy.com is proud to be sponsored by Fleischmann's Yeast.
When we make pizza, we only use Fleischmann's Yeast.
Visit their great web site through the banner on our site, and tell
them pizzatherapy.com sent you!
For your ease of reading,
All Links Will Open in a New Window
1. Celebrity Pizza from Angelina's Pizzeria
2. An Immigrant's Tale: My Search for Antonio Palmieri at Ellis Island
3. Need A Cheese Recommendation
4. Italian Food Site: I Need Your Input
1. Celebrity Pizza from Angelina's Pizzeria
This is one of those, you have to see it to believe it, but Paul Tamasi, AKA the
pizzaman, has made some different kinds of pizzas. Paul owns and operates Angelina's Pizzeria,
located in Cambridge, Vermont.
The pizzeria pays homage to Angelina, his mom who grew up in the North End of Boston. (The Italian section of the city). According to Angelina's website:
"Angelina's parents, Conchetta and Vincenzo Graziano, were born in Italy.
Angelina worked as a cook in various restaurants throughout her life and one of them was the famous Fernwood Restaurant of Revere MA. She Graduated from a Culinary Arts school in 1931, but her wonderful cooking abilities came from her own kitchen and Italian heritage.
Angie's exceptional cooking habits were greatly appreciated by her family and friends so much that most of the recipes used in Angelina's Restaurant are out of her very own kitchen."
Paul has taken his pizza to new levels and created pizza to honor such people such as: Martin Luther King, each of the Beatles (John, Paul George and Ringo), Ozzy Osbourne, Bruce Springsteen and Valerie Bertinelli.
Please visit the celebrity pizza collection yourself. Here is the link:
Celebrity Pizza at Angelina's Paul also has shared a number of pizza creations at this web page.
Now Paul does not explain how the pizzas tasted. I am certain, they were good.
pizza on earth, to you, Paul...
2. An Immigrant's Tale: My Search for Antonio Palmieri at Ellis Island
(The following appeared in Pizza News, August 2000)
(Volume II No. 8) (ISSN: 1533-3795)

Grandpa Palmieri (my mother's father, Antonio) told this story many times, while we sat at his kitchen table:

"I was born in Brazil. Oh what a place for a boy! My father owned a farm with tropical fruits and so much land! I spoke both Italian and Portuguese, (the native language of Brazil). When I turned 17, my father sold the farm to my brother and we moved back to Italy. I hated that Italy! There were no jobs there. I missed Brazil and I wanted to go back."...
One evening, my mom and I were discussing how her father (Antonio Palmieri), had come to America. He had mentioned his first stop in America, was an island near New York. He could only mean Ellis Island.
We decided to try to search the Ellis Island website for a record of his coming to America.
My mom and I sat in front of a computer pouring over the documents at the Ellis Island website, trying to locate some evidence of my grandfather's arrival in America.
What we found was surprising, sad, as well as bittersweet.
(Albert's sidebar: I'll be quite honest:
I cannot believe that this piece was written 8 years ago.)
You can read this amazing tale, here:
3. Need A Cheese Recommendation
Clay writes:
"Albert....thank you very much for all the info I've gotten from your website in the past...
I hope you don't mind if i bother you with a question about cheese.
I am in the pizza business in atlanta.
we have been in business 26 years and have always tried to have the best pizza despite costs and let the quality take it from there...so far so good.
Recently for business reasons, we had to switch suppliers and that meant switching cheeses as well. We've been working with f&a cheese lately because I'm pretty sure that is what's used at Ray's (6th and 11th) in New York City and that's my favorite slice anywhere.
We've also considered Foremost dairies and Grande cheese. Do you have a recommendation? is there somewhere else that i should know about....thanks again and I'm your man in the deep south....Clay"

My Response:
Thanks for writing Clay. I have posted your question at our Pizza Forum. Here is the link: Cheese Question
Also for other Cheese resources go to this page. The resources are at the bottom of the page.
4. Italian Food Site: I Need Your Input
Check out my absolute newest website devoted to Italian Food.
It's an interactive website that will allow you to post comments.
I would be honored if you would please give me some feedback on the website.
My Comments:
"Without a doubt there are many different types of incredible Italian cuisine.

Growing up in an Italian-American family (all four of my grand parents came off the boat), I was exposed to a very specific type of cuisine. The Italian food we ate was, peasant food. Very heavy on the spices but not made with exotic ingredients.

As I got older I discovered that there are many different tastes and flavors of Italian food. I now understand there are many types of Italian food, not just the peasant food I grew up with.

The Italians have different types of food depending on the region. I love it all and I am always making new discoveries." Albert Grande, The Pizza Promoter
Here is the link:
Please comment! I would be very grateful.
Also please check out:
Kitchen Remodeling Tips and Tricks
My absolute favorite Pizza Books of All Time
Watch My Video Book Review at this link: Pizza Books.
(I call these The Holy Trinity of Pizza Books plus One)
Discover: "The Pizza Therapy Pizza Book" by Albert Grande, The Pizza Promoter
That's all the "Pizza News!", for now...

Please share Pizza News with all of your

friends and family...

"Pizza on Earth,
Good Will to All"

Sincerely,
Albert Grande, The Pizza Promoter
Email: webmaster@pizzatherapy.com

Back Issues of Pizza News can be accessed at:
The Pizza News Archives

My newest websites: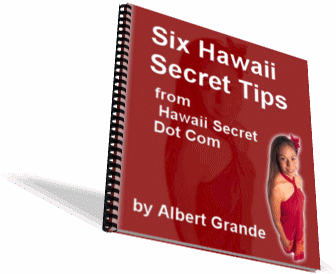 Get Valuable Hawaii Secrets:
Subscribe to Hawaii Secrets.
Click HERE

http://hawaiisecret.info
(A Hawaii Vacation Site, please go there and comment!)
http://bimwah.net
(The Weird, the Unusual, The Strange...)
http://bimwah.net


Hawaii Secret Dot Com
LawofReciprocity.info

My latest blog: albertgrande.com

Subscribe to my newsletter
Pizza News for free
and I'll will send you a copy of my
famous pizza dough recipe!

Your name and address will never ever be shared with anyone,
or sold, for any price! Ever.
© Grande Publishing 2000-2014