Albert Grande, The Pizza Promoter's
Pizza News
March
2008
(Volume lX No. 3)
(ISSN: 1533-3795)

Pizza on Earth,
Good Will to All!

Discover: "The Pizza Therapy
Pizza Book"
pizzatherapy.com is proud to be sponsored by Fleischmann's Yeast.
When we make pizza, we only use Fleischmann's Yeast.
Visit their great web site through the banner on our site, and tell
them pizzatherapy.com sent you!
For your ease of reading,
All Links Will Open in a New Window
1. What's New:
So You Want to Be A Pizza Reality Star...
2. Taste of Your Town: A Reminder
3. Mark Esposito's Pizza Frita
4. The $3,700 Pizza: A Gift for charity from Chef Domenico Crolla
1. What's New: So You Want to Be A Pizza Reality Star...
* The following is from a Post at the Pizza and Pasta Forum. Here is the link, click me.
Here is a recent email I received from Erica Magaril which you may find of interest:

" Dear Mr. Grande,
I must compliment you on your excellent and informative website Pizzatherapy.com. http://pizzatherapy.com

We are currently casting a new reality series for a major cable network and would like to post our casting notice on your website with the hopes of contacting pizza lovers and aspiring pizzeria owners whom we may be able to help get a pizza oven.

I have included the casting notice below. Please email me at emstickfigure@gmail.com if you have any questions or concerns. Thank you for your help!

Are you or someone you know trying to open a new pizzeria? Has this been a dream that you have had for a long time but have not been able to achieve for certain reasons? (Financial reasons/unexpected hardship/complications) We want to help!

A major network is now looking for participants for a new show about "trading up". The new series will document charismatic people in the Tri-State( New York, New Jersey and CT) area as we help them trade and barter their way from something smaller (such as a coin or small trinket) that they already own to something much bigger that they need/want but cannot get on their own.

We hoping to help aspiring pizzeria owners "trade up" for pizza ovens!

We are looking for people in need of a pizza oven with great heartwarming, inspirational, or just plain interesting stories…especially passionate people who are willing to work with us to get what they want.

Email me at emstickfigure@gmail.com and tell me your story! Why do you need a pizza oven? What has prevented you from getting one? What would you be willing to trade in exchange?

Please be sure to include your phone number and a photo of everyone who will be involved. We cannot wait to hear from you!

For more information about our company please go to
www.stickfigureproductions.com "

Albert and Alicia Kamalei Grande are currently in rehearsal for new Pizza reality series.
OK, Pizza Fans, please let me know when you make it big. Good luck every one!
2. Taste of Your Town: A Reminder
I want to remind you about the new pizza contest Bolla Wines is sponsoring.
It's all about making pizza. Certainly any event that promotes the joys of pizza, automatically has my support. This is not just any pizza contest. This is a pizza contest with a twist.
Read the Press Release at the following link and go to the contest:
I am convinced that one or several of the winners may come from our community at
Pizza Therapy! I am issuing a challenge to you. Enter this contest and win!
If you would like to comment about this, I created a forum thread for you here.
3. Mark Esposito's Pizza Frita
Mark writes:
I'm sending along pictures of some of my favorite pizza, pizza frita.
This was one of the classic and most basic of Italian peasant cuisine. It was the Sunday night special in the Esposito household. We would do the Saturday routine. Babe and Lou would pack us kids into the car and we would make the rounds to grandma's house and make visits to the aunts and uncles....
Read the rest of The Pizza Frita story, click here
My absolute favorite Pizza Books of All Time
Watch My Video Book Review at this link: Pizza Books.
(I call these The Holy Trinity of Pizza Books plus One)
Discover: "The Pizza Therapy Pizza Book" by Albert Grande, The Pizza Promoter
4. The $3,700 Pizza: A Gift for charity from Chef
Domenico Crolla
Chef Dominico Crolla has always thought big. The Glasgow, Scotland, Chef has been hailed as having the best Italian cuisine in that city. He has opened not one, but several wildly successful Italian restaurants.
From the tender age of ten, he began working in his father's restaurants and cultivated a taste for fine food. He has always been on the cutting edge of fantastic food. He has never been afraid to try new tastes.
This master pizzaiolo did it again in 2006, by creating "The Pizza Royale". This pizza, which was created using a sun blush tomato base with medallions of venison, Scottish smoked salmon and topped by edible gold flakes. The pizza is also included caviar as well as lobster marinated in exceptional cognac.
This pizza was created for the Fred Hollows Foundation, and became an instant sensation. The Pizza Royale sold for over $3,700. All proceeds were donated to charity.
Later this year (2008), he will be the only UK judge on the international panel at the Italian Chef Wars in Las Vegas.
Read the rest of Chef Crolla's pizza story here.
Chef Dominic Crolla with the Pizza Royale
Hey Chef, do you deliver to Hawaii?
That's all the "Pizza News!", for now...

"Pizza on Earth,
Good Will to All"

Sincerely,
Albert Grande, The Pizza Promoter
Email: webmaster@pizzatherapy.com

Back Issues of Pizza News can be accessed at:
The Pizza News Archives
Subscribe to Pizza News and get a free copy of

The Mini Pizza Therapy Pizza Book

You must confirm your subscription.
I absolutely hate SPAM and will never share,
rent, or abuse your information in anyway!
My newest websites: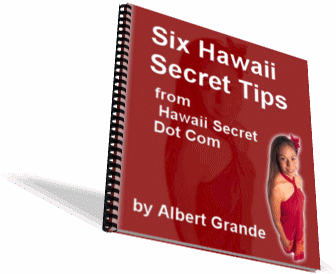 Get Valuable Hawaii Secrets:
Subscribe to Hawaii Secrets.
Click HERE

http://hawaiisecret.info
(A Hawaii Vacation Site, please go there and comment!)
http://bimwah.net
(The Weird, the Unusual, The Strange...)
http://bimwah.net


Hawaii Secret Dot Com
LawofReciprocity.info

My latest blog: albertgrande.com

Subscribe to my newsletter
Pizza News for free
and I'll will send you a copy of my
famous pizza dough recipe!

Your name and address will never ever be shared with anyone,
or sold, for any price! Ever.
© Grande Publishing 2000-2014