You can get paid to make pizza!
Hello Pizza Lovers, pizza tasters, pizza makers and everyone who has a passion for pizza!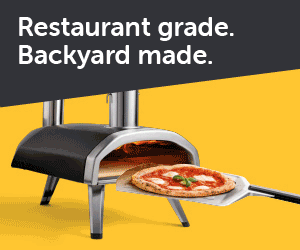 Here is a way to monetize your pizza skills.
Ooni, the makers of the Ooni pizza oven has put out a call to pizza lovers everywhere.
Ooni makes pizza ovens. These portable pizza titans can heat up to 900 degrees F. and can cook a pizza in minutes.
The folks at Ooni are searching for pizza taste testers, recipe developers and pizza adventurers…
Here is a way to get paid for your pizza skills.
First of all, you don't have to be a professional chef, and you don't even need to be a pizza expert but being excited about making pizza is what this is all about.
Having experience in making pizza and dough will give you an advantage, however, the ultimate criteria are wanting to make and share a pizza.
They explain you can be based anywhere in the world.
Once chosen, an Ooni oven will be shipped to you.
This is a paid free-lance position, and how much you make will depend on experience.
Above all, you must have passion and ambition.
You need to create a video which showcases your pizza skills.
Most importantly, your need video needs to be smaller than 20 MB.
The deadline for applications is
Sunday, October 14, 2018. 
If you love making pizza, you should definitely give this a try.
I'll include all links and how to enter below this video…
If you are interested, send a video to jobs@ooni.com.
The video you create should showcase your skills and explain why you should be chosen.
Here is the announcement:
https://ooni.com/blogs/news/ooni-pizza-taste-tester-job
I want to wish you all the best in all of your pizza adventures.
Here is my own video applying for the job as a Pizza Taste Tester…
Pizza on earth, Good Will to all!
Find out more about the Ooni here:
All Ooni Ovens