Albert Grande, The Pizza Promoter's
Pizza News
February
2008
(Volume lX No. 2)
(ISSN: 1533-3795)

Pizza on Earth,
Good Will to All!
pizzatherapy.com is proud to be sponsored by Fleischmann's Yeast.
When we make pizza, we only use Fleischmann's Yeast.
Visit their great web site through the banner on our site, and tell
them pizzatherapy.com sent you!
For your ease of reading,
All Links Will Open in a New Window
1."Taste of Your Town" Pizza Recipe Contest
2. World's Best Pizza Slicer: The Laser Pizza Cutter
3. What's New: Pizza Videos, Pizza Museum, Pizza Ingredients, More
4. Ro's Pizza: Pizza Served in a Paper Bag
5. Dolphin Bubble Rings and The Surfing Duck
1."Taste of Your Town" Pizza Recipe Contest
I wanted to announce a brand new pizza contest Bolla Wines is sponsoring. This may be the biggest pizza promotion of the year and I wanted you to be the first to know about it.
It's all about making pizza. Certainly any event that promotes the joys of pizza, automatically has my support. This is not just any pizza contest. This is a pizza contest with a twist.
The notion is to create a pizza using your own regional foods and tastes. Imagine the possibilities of this! If you live on the East Coast, you could submit a Maine Lobster pizza. Or if you are from the West, an Idaho Potato Pizza. You can get as creative as you like.
The idea is to create a pizza, using ingredients from where you live.
I have requested a "press kit" in order to share with you the very latest information. I will release more the about "Taste of Your Town" contest, as it becomes available.
You can read the press release at this page. Then click on the link to go to the contest sign up.
Contest Has Ended
There will be regional winners and a grand prize winner. "The top winner from each region (Northeast, Southeast, Midwest, Southwest, Far West) will receive a Bolla pizza kit including a pizza oven and move on to compete for the grand prize trip to Europe."
Contest Has Ended
I am convinced that one or several of the winners may come from our community at
Pizza Therapy! I am issuing a challenge to you. Enter this contest and win!
If you would like to comment about this, I created a forum thread for you here.
2. World's Best Pizza Slicer: The Laser Pizza Cutter
The future of pizza cutters is here. Don't waste your time with any of those old fashioned pizza tools.
Sure you can bust your knuckles with a
pizza wheel like this:

You can even invest in a
Homer Simpson Pizza Wheel:
2. What's New? Pizza Museum, Pizza Ingredients, Pizza Videos
My absolute favorite Pizza Books of All Time
Watch My Video Book Review at this link: Pizza Books.
(I call these The Holy Trinity of Pizza Books plus One)
This is an excellent Pizza Book!
Passionate pizza!
by my friend
Tony G.

Pizza:
A Slice of Heaven!
pizzatherapy.com is mentioned here:



pizzatherapy.com was rated as one of the Top Ten pizza sites:



Make great pizza with
Master Chef Peter Reinhart.


Discover: "The Pizza Therapy Pizza Book" by Albert Grande, The Pizza Promoter
4. Ro's Pizza: Pizza Served in a Paper Bag
I love hearing from pizza fans. They have a unique way of presenting ideas and concepts. Once in a while, I get an email that strikes a chord.
Chris writes:
Hey Albert,

My name is Chris Briglia, I'm 21 and from Connecticut. I love the website. I've been a pizza lover for as long as I can remember.
Favorite food on earth, handsdown. I'm a frequent visitor to Pepe's and Modern pizza down in New Haven. I just wanted to bring another pizza joint to your attention if you, or anyone you're affiliated with, ever comes to Connecticut again.

Ro's Pizza is located in Watertown, CT. I actually live in Watertown and Ro's is my favorite pizza in CT next to Pepe's. The pizza is a thick, brick oven style pizza.
My grandmother refers to it as "the way pizza used to be made".
I like their pepperoni but that's my favorite topping as it is. They ship their pizzas out
in the old fashion paper bags. No boxes here. The actual restaurant is not as appealing because the
place has been around since the 30's I believe. Don't quote me on that. They have made recent renovations and the look is improving.

Ro's has a rich history of being family owned and is a staple in the Watertown/Waterbury area when it comes to pizza. They also have a full menu. The menu includes typical things such as subs, salads, pasta, etc. The pizza is where it's at though.

Ro's Pizza Restaurant
841 Main Street
Watertown, CT 06779

Phone : (860)274-1348

Thanks for your time. I just thought I'd throw this
out there because it's a great place for some
delicious, classic, brick oven pie. Keep up the great
work.

-Chris Briglia
My Response:
Thanks, Chris. Ro's sounds like my kind of place.
5. Dolphin Bubble Rings and The Surfing Duck
From my Bimwah Blog, strange animal behavior. The most unusual animal behavior you will ever witness. Please check this out and let me know what you think.
Click me now>>> Bimwah Blog
That's all the "Pizza News!", for now...

"Pizza on Earth,
Good Will to All"

Sincerely,
Albert Grande, The Pizza Promoter
Email: webmaster@pizzatherapy.com

Back Issues of Pizza News can be accessed at:
The Pizza News Archives

My newest websites: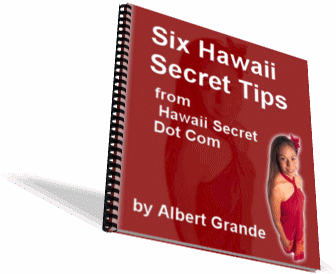 Get Valuable Hawaii Secrets:
Subscribe to Hawaii Secrets.
Click HERE

http://hawaiisecret.info
(A Hawaii Vacation Site, please go there and comment!)
http://bimwah.net
(The Weird, the Unusual, The Strange...)
http://bimwah.net


Hawaii Secret Dot Com
LawofReciprocity.info

My latest blog: albertgrande.com

Subscribe to my newsletter
Pizza News for free
and I'll will send you a copy of my
famous pizza dough recipe!

Your name and address will never ever be shared with anyone,
or sold, for any price! Ever.
© Grande Publishing 2000-2014